Mold construction
Our machinery is to meet your needs bench. From simple functional forms to complicated constructions. Through the use of well-educated specialists, modern machinery molds of the highest quality.
Apart from the production of new forms is also the maintenance and optimization of existing forms, depending on the customer's request. Extensive cleaning and maintenance and control of wear parts a trouble free manufacturing process and a long-term production safety.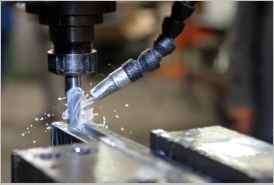 Through many years of experience, the continuous development of our staff and a well-organized supplier network we are able to produce the construction of two-component, stack, spindling, turntable, and freeform tools.